One of my favourite
holiday traditions
as a child was setting up the Christmas tree with my family. We had a fake one that we reused every year, along with an assortment of antique ornaments (mostly angels and baubles in different colours and sizes). Every year I'd anticipate the beginning of December because it meant the tree would come out of storage, and we'd proceed to adorn it with the usual trimmings — complete with cotton balls to mimic snow. (The joys of growing up in a tropical country!)
There's something absolutely magical about
tastefully decorated
Christmas trees, isn't there? The lights, the tinsel, the ornaments — the entire package can add warmth and comfort to a room in an instant.
I have decided to dedicate this blog post to a few friends who share my love for Christmas trees. I've curated 10 lovely images featuring fun and creative trees that I'm sure you'll adore. Some are uniquely trimmed, and others are traditional to different parts of the world. Cheers!
Recycled for Christmas
For book lovers everywhere!
Treats of Sushi
Objects of My Affection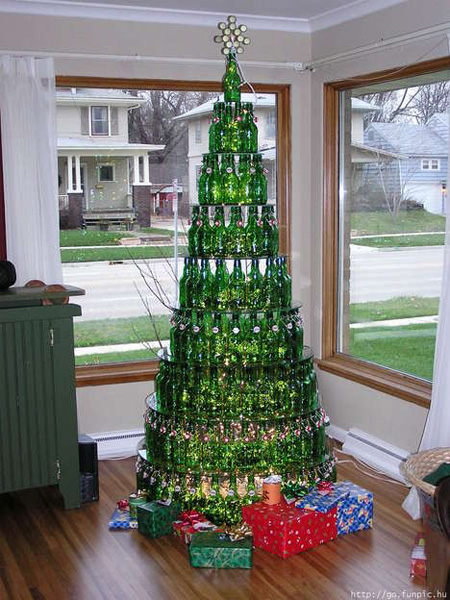 99 Bottles of Christmas...
All I want for Christmas is a bicycle... or two.
Taters and Tots for Christmas
Gumdrops and jellybeans, oh my!
Pac-Man for the win!
Ginseng Roots for all! (This one takes me back to my days in South Korea.)
For more fun and festive trees from around the world, check out this
awesome slide show
, over at NYDailyNews.com. What do you think of these trees? Do you have a personal favourite? If you have your own collection of unique Christmas tree images, you can always share them on our
Facebook page
.
xoxo



Images courtesy of Google Images